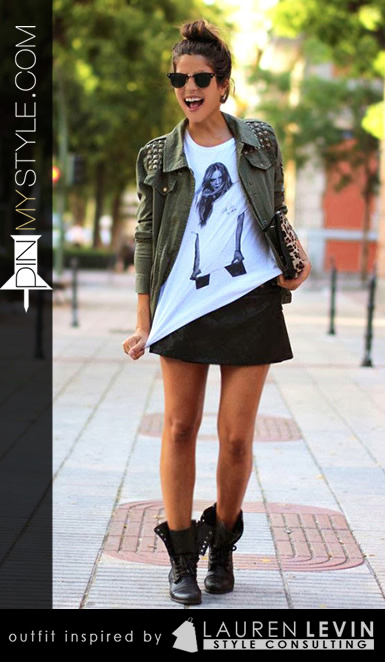 Spring is here! Rather than jump right into a typical pastel pick, we've opted to start the season off with a bold look. Let's start with the jacket: A lightweight, army green denim blazer jacket, with studded shoulders and a sharp design.
Mix up the rockstar top with a classic Marilyn Monroe high contrast black and white graphic tee, with a hint of red color pop accent on the lips.
Finish it off with an embossed black flirty skirt and some black combat boots, this look rivals our hottest look of last summer, the womens yellow skinny jeans outfit. Even better, this look is both simple in style and easy on your wallet!
The Mix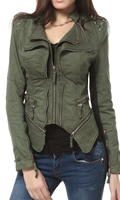 Womens Green Blazer Jacket by DJT
Studded standout shoulders
Sharp, angled accents
Double zip layered design
2 pockets in front
Machine washable denim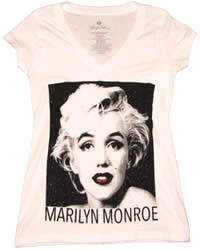 Marilyn Monroe Black and White Graphic Tee
Soft 50% Cotton/Poly Blend
Iconic black and white Marilyn Monroe photo, red lipstick color pop

Black Flared Skirt
by LE3NO
Comfortable, stretchy fabric
Floral embossed design
Lightweight fabric, flowy fit

Black Combat Boots
40% Off! – Introductory Sale

Distressed Upper Style
Chunky Heel
Rubber Sole