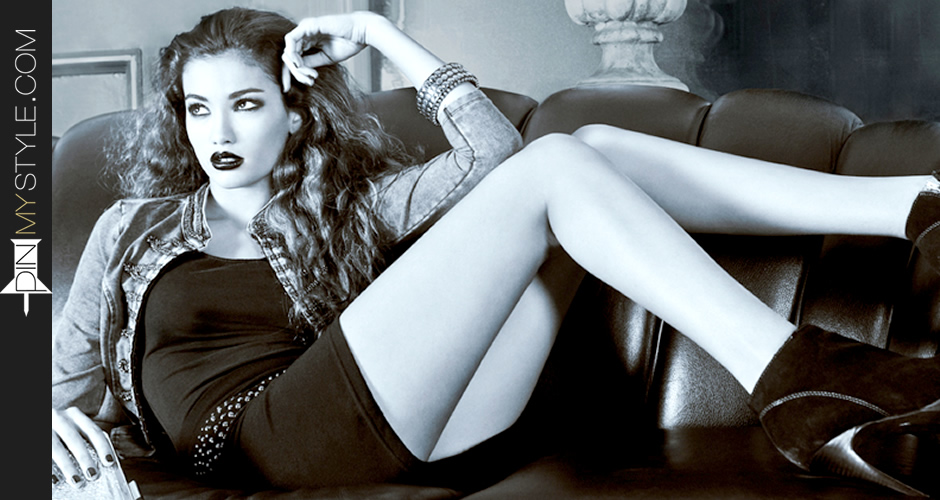 The cropped jean jacket style for women, when paired with a black dress and bootie heels, let you hit the scene for a movie night out, a date, or even a party, and be dressed for any occasion. Another timeless piece, this look has been around for decades, yet has the simplicity in balanced style to maintain it's glory.
The uniqueness of the versatility in the black dress with jean jacket is the same essence that gives the mens' blazer and jeans appeal; where the mens' styling combines a formal top with casual jeans, the womens' variation combines the casual top (denim jacket) with at formal black dress. Because of that balance, this outfit is great for all seasons, as it also works perfectly well with only the black dress, with jean jacket style left behind in warmer weather.
For summer, the variation of this outfit with the black overalls-style romper shorts may catch your eye to help you keep cool. Adding accessories is always fun, and we've selected a few gold-accented pieces in the form of a cuff and cinch belt, to give the outfit a little 'pop'; Allegra K, Nine West, Steve Madden and Coach get our nods this go-around, so mix and match to make it your style!
The Steal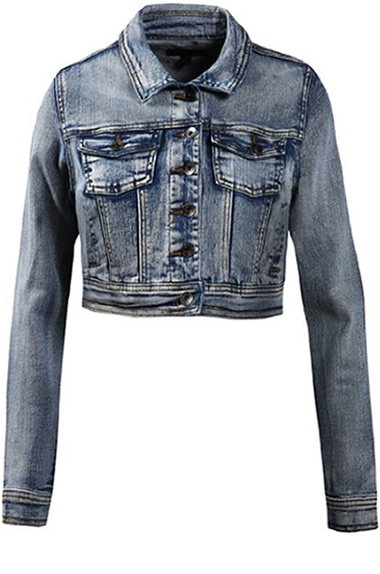 Cropped Denim Jacket by Le3no
Acid wash Faded stitching
Crinkled fading vintage effect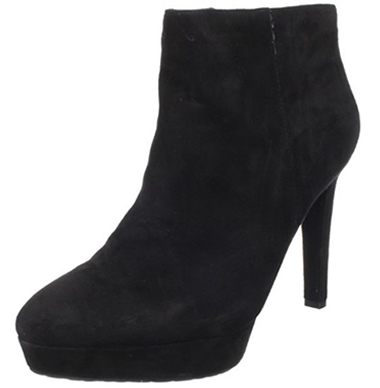 Black Suede Janae Bootie by Rockport
Suede material, 4 inch heel
Nanoglide lining with padded footbed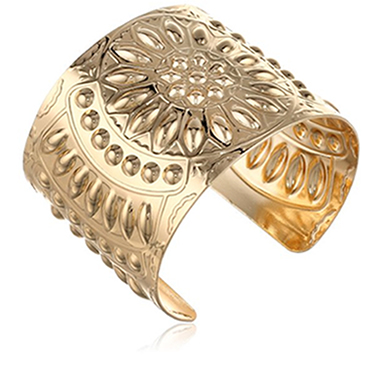 Gold Cuff Bracelet
by Steve Madden
Gold tone cuff floral bracelet
Round, oval and flower patterns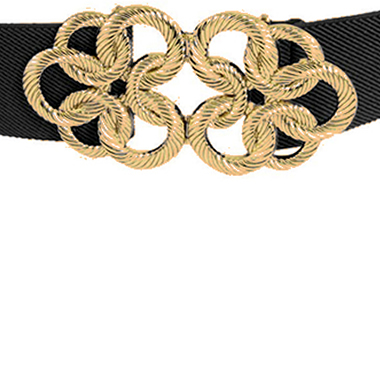 Black & Gold Cinch Belt
by Allegra K
Gold tone twisted design buckle
Dark gray elastic fabric waist
The Real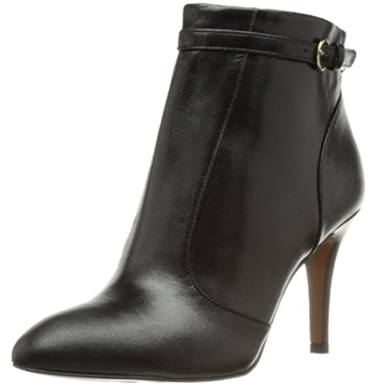 Black Leather Mainstay Ankle Bootie by Nine West
Leather and suede, 3 inch heel
Classic, elegant design; subtle styling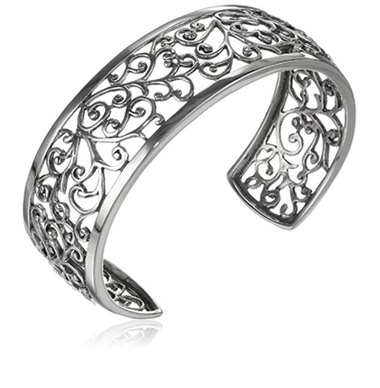 Sterling Silver Filigree
Cuff Bracelet
.925 Sterling Silver
Polished and oxidized silver design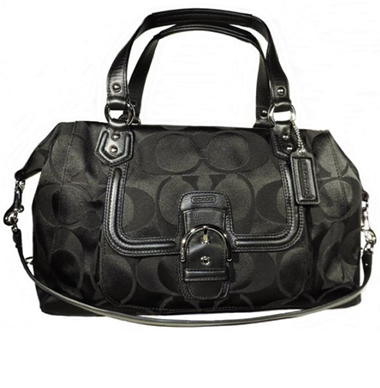 Black Signature Satchel
Handbag by Coach
Signature Coach fabric styling
Silver tone accents and leather trim